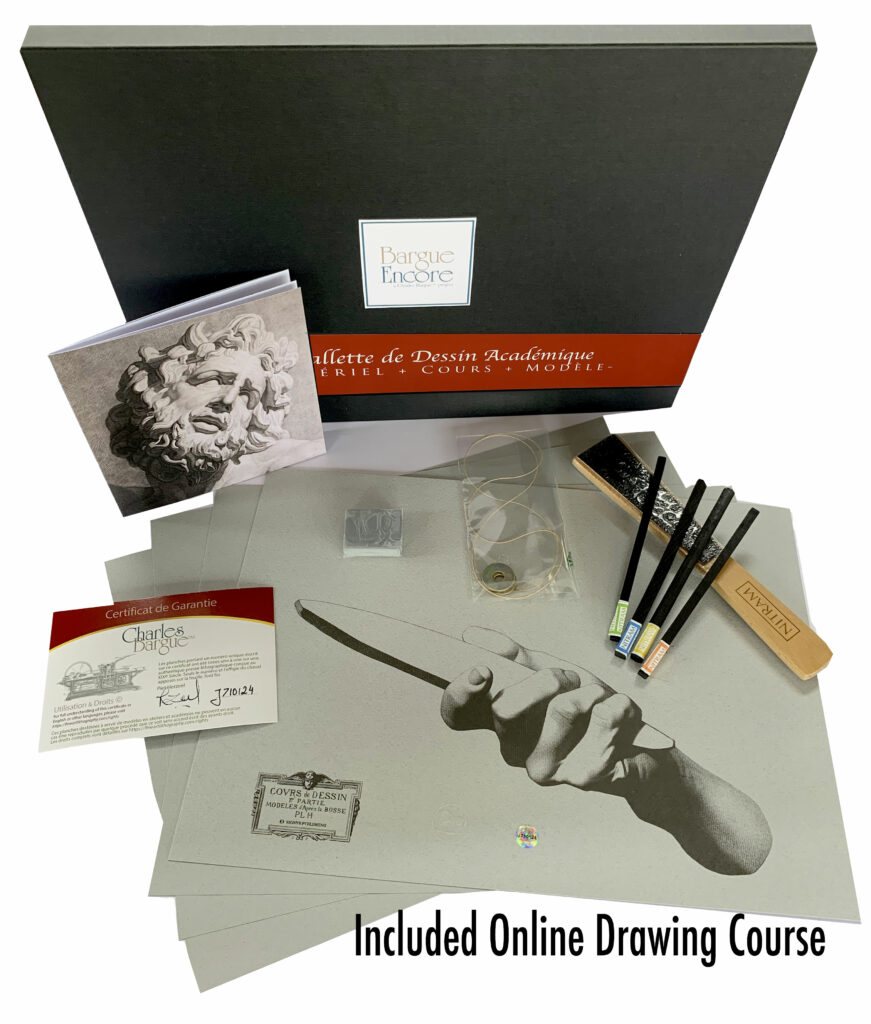 Your Academic Drawing Kit contains everything you need to create your first academic drawing.
The materials, the model to copy, the paper of same shade as the printed model, and the course to discover a unique drawing method used in the academies that train students to draw at the highest level.
This academic drawing course introduces you to a forgotten technique from the 19th century. You'll discover how to sharpen and use your charcoal, and how the plumb line gives you the right proportions. And lots of tips on how to succeed.
To access your course, fill in the form below. You will receive, within a few minutes, an email with your access link and login details.